Latest News
Microsoft Dynamics CRM Integration with Microsoft SQL Server and the KingswaySoft CRM Adapter
11th January 2017

If you are already using Microsoft SQL server and your team of Business Intelligence (BI) developers are well versed with SQL Server Integration Services (SSIS), then using the KingswaySoft adapter for Microsoft Dynamics CRM is a quick and easy way to migrate or integrate data into CRM in a supported way without directly touching the underlying database tables in CRM.
We have advised many clients on how to obtain, install and get up and running eith thr KingswaySoft Adapter.

Additionally we can carry out data analysis, cleansing, and ultimate migration using KingswaySoft.
Click here to be redirected to the Kingsway website.
One of our team is a Kingsway MVP - view the profile here:

Contact us NOW to discuss your Dynamics CRM needs.

view Microsoft Dynamics, CRM, KingswaySoft and Scribe Insight contracts here

view Scribe Insight contracts here
DATA IS AN ASSET
9th January 2017

Extramation Systems Integration (ESI) is a UK based company specialising in data solutions for the Microsoft Dynamics CRM & ERP platforms.
ESI are Subject Matter Experts in the following CRM / ERP based data areas:
Data Architecture
Data Analysis
Data Cleansing
Data Migration
Data Integration
MDM / Master Data Management
Data is an asset; a foundation for decision-making ability. It's accessibility and accuracy is key for the output of timely and precise decisions.
It has a real measurable value and as such should be carefully managed by a dedicated team of professionals with sufficient skill and experience to leverage that value.
Failure to hire the right people will cause your data to become a liability and can lead to bad decisions, financial losses, regulatory mis-reporting to name just a few
Fortunately, as Data Experts, the team at ESI use tried and tested methodology to deliver defect-free MS Dynamics data migrations and integrations first time, on time.
Contact us with your Microsoft Dynamics CRM integration or migration requirements.
How did the Recession affect your business?
7th January 2017
Now that we have emerged from the recession 60% of business IT managers now say they plan on budgeting more on their IT spend than in previous years.
Skills highly in demand are Microsoft Dynamics CRM consultants and developers, with integration architects like us finding there's lots of repair work after generalists have been taken on at rates that are too good to be true..and turned out exactly that!
Fortunately for our Business Intelligence team at http://www.businessintelligencedeveloper.co.uk, this means more demand for our services! Businesses are looking more towards reporting as a tool to benchmark and cost internal processes at the same time of better managing their data.
Contact us with your Microsoft Dynamics CRM integration or migration requirements.
Classic ASP is alive and kicking
1st January 2017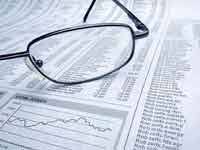 Classic ASP 3.0 is still running on many business's systems.. A look at the job boards proves that many companies are actively searching for permanent and contract staff skilled in ASP, demonstrating that "if it aint broke...."
Skills shortage now as recruiters are searching for classic ASP developers. view Classic ASP 3.0 projects here

view CRM and Scribe Insight projects here
view SQL Server contracts here
Asterisk and Trixbox gains strength
24th December 2016
the popular open source IP pbx grows in popularity.
Extr@mation can supply Trixbox systems for your business and also can now provide web click me to call me links.
The VoIP system:
is fully pre-configured
has all trunks integrated
helps minimise GSM call costs
reduces overall call costs.
adds increased functionality.
Make the switch to VoIP now!
View the Nerd Vittles feed here
<< new section coming soon. >>
Services
17th December 2016
We specialise in DATA, particularly CRM or customer data.
That includes the shape of the data, cleansing, structure, Migration and Integration / ETL (Extract, transform & Load)
Our favourite use of CRM data is Microsoft Dynamics CRM but when it comes down to it, so long as its useful, and easy to work with for your users, that's our goal.


More recently we have undertaken projects for Barclays Capital, Barclays Wealth, Capgemini, MoneySupermarket.com, Solution1 (Siemens), Atos Origin.
Key skills in the development area are:
Business Intelligence experts with consultants specialising in both SQL Server and Oracle.
database interfacing: SQL Server including migrations, ETL (Extract, Transform & Load), SSIS
Microsoft Dynamics CRM 2.1, 3.0, 4.0, 2011 & Microsoft Dynamics CRM 2013

Currently working on http://www.papermillcards.com, http://www.papermillcards.co.uk, http://www.papermillcrafts.com, http://www.papermillcrafts.co.uk, http://www.papermilldesign.com, http://www.papermilldesign.co.uk, http://www.craftish.com, http://www.craftish.co.uk , www.extramation.com
http://www.businessintelligencedeveloper.com and http://www.businessintelligencedeveloper.co.uk

Please take a look at our portfolio, and if you want to receive a CV, please contact us on the details below detailing your requirements.
Tags
Contact us for more information.
http://www.dynamicsintegration.com http://www.scribeintegration.co.uk http://www.extramation.com